Launching Equifax's new Dublin IT centre Equifax Inc. is one of the three largest consumer credit reporting agencies in the world. Equifax collects and aggregates information on over 800 million individual consumers and 88 million businesses worldwide. The company's data assets, technology and analytics provide insights that power informed decisions.
In June 2016, Equifax, which is headquartered in Atlanta, Georgia, commissioned Cullen Communications to handle the PR launch of its new IT centre in Dublin.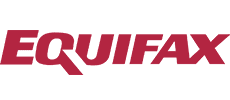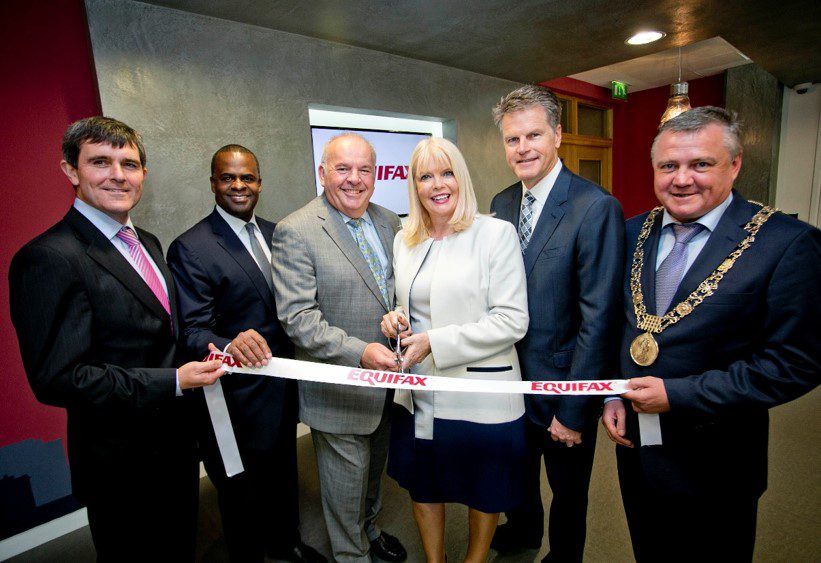 Equifax is a consumer credit reporting agency with a broad and complex range of IT requirements. The company's new Dublin IT Development centre supports those requirements through R&D efforts with a focus on how the company's consumer and business data can be used to develop new products.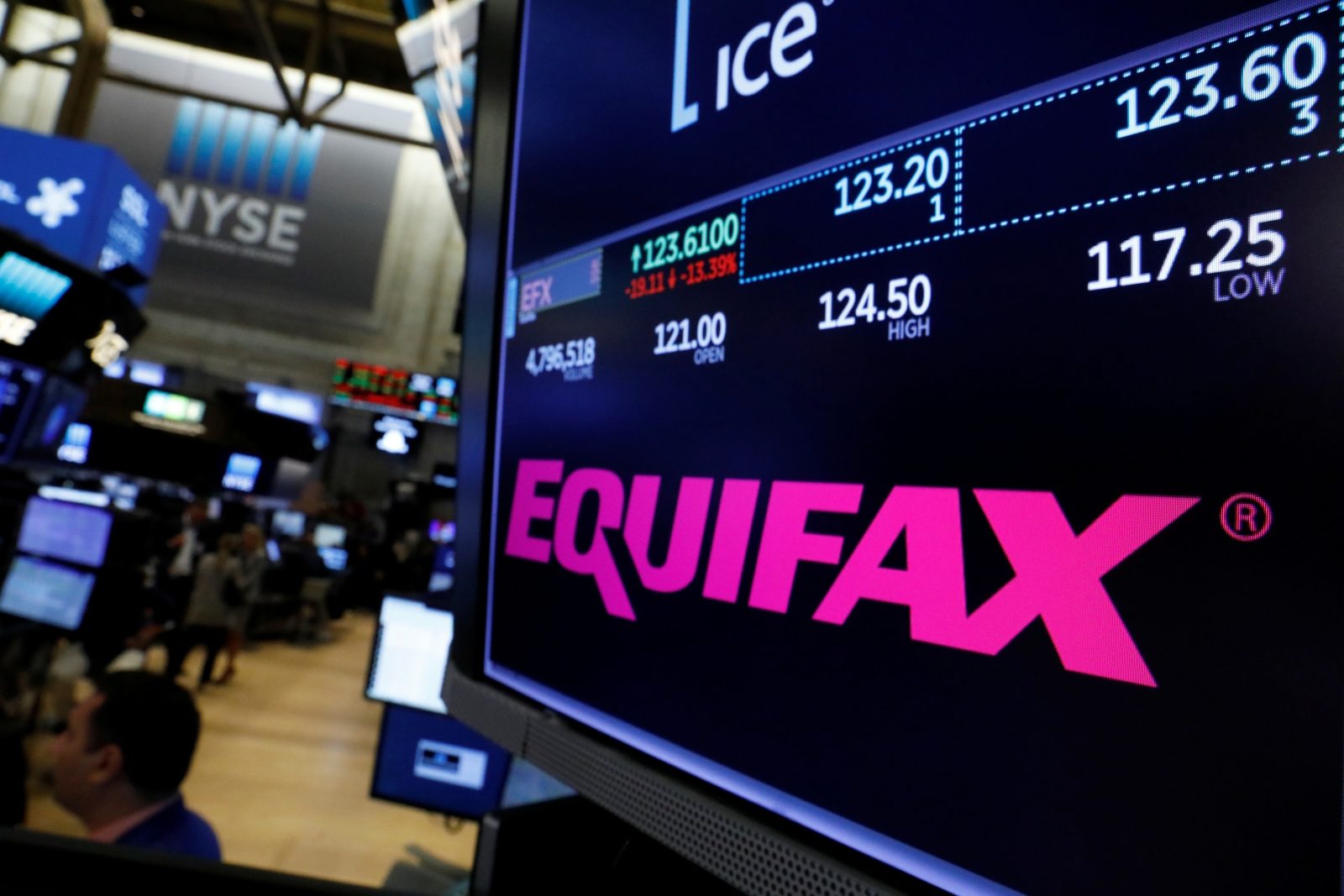 With just an eight-week deadline, the agency began planning with weekly conference calls between the teams in Georgia and Dublin. Our agenda included event management, media outreach and consultancy on spokespeople and guests – we would have both Equifax's CIO and International President on hand.
Our objectives included:
Provide local market / media insights to the client
Organise and execute a successful launch
Leverage corporate media contacts to maximise coverage
As the jobs announcement had already been made in January, we needed a new hook to promote the launch of the new IT centre.
As luck would have it, the annual College Football Classic was taking place in Dublin the day after our launch – and the match featured none other than Georgia Tech (Equifax's 'local' college football team) playing against Boston College.
We decided to give our launch a distinctive American Football theme.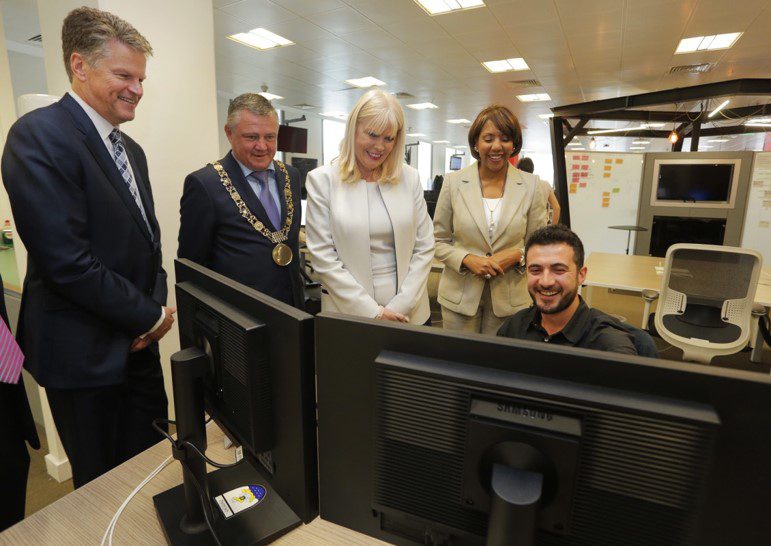 The theme was brought through the event with entertainment incorporating the use of an NFL-style goalpost for guests to attempt to shoot a target to win tickets to the game the next day.
We also had Equifax-branded NFL foam stress balls, branded balloons and an American football for photography purposes.
We were successful in our attempts to secure a high-profile guest to perform the ribbon-cutting – the Irish Minister for Jobs, Enterprise and Innovation, Mary Mitchell O'Connor TD.
Attendance exceeded 100 guests and included Equifax leadership, Dublin IT centre employees, Irish and Georgia dignitaries including the Lord Mayor of Dublin, Mayor of Atlanta, Minister for Jobs, Enterprise and Innovation, President of Georgia Institute of Technology, and IDA Ireland CEO, Martin Shanahan.
Our media outreach efforts secured 17 high-quality pieces of coverage including national press (the Sunday Business Post) and national radio (RTE Radio 1, FM104, Q102, Newstalk), comfortably exceeding the client's expectations.
The event also resulted in an increase in applications from college students interested in joining Equifax – another KPI which we met.
And Georgia Tech won the game the next day!
Online PR reach within one week
Guests attended the opening
Developing the NeurodiversityIreland.com website to create a mobile-first experience with accessibility options that would promote readability for all.
With half a century supporting businesses throughout Ireland, 2022 was the opportune time to raise Lyreco's brand in the market while celebrating their new facility opening, their great team and their 50th milestone.
To demonstrate their commitment and support for Biodiversity, we helped Applegreen launching BioDive, a Primary Schools Biodiversity sticker collection initiative.