HubSpot Partner Agency Services
As a HubSpot partner, we generate optimised content to attract traffic, and create marketing automation to convert leads, with HubSpot tools at the centre of it all.
Our solutions
Contact us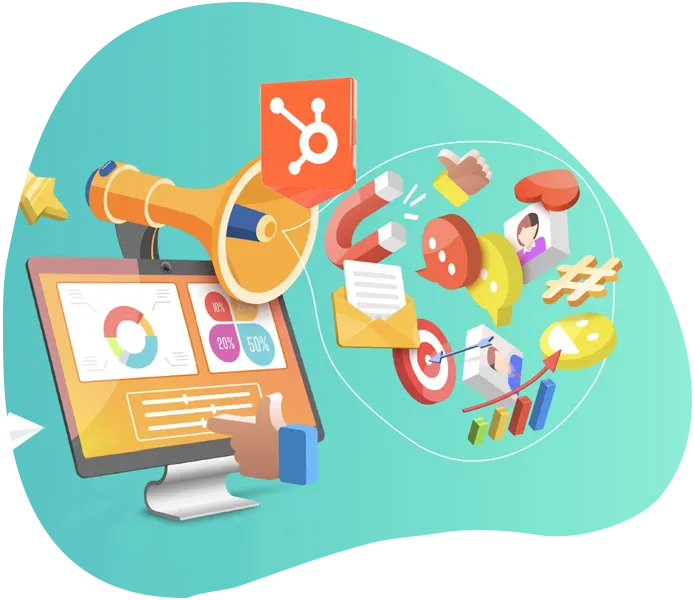 HubSpot services we offer
Onboarding and migration
From consultation to implementation, our team is dedicated to guiding you through every step of the process.
Training and consultation
From beginner to advanced, we offer comprehensive training on HubSpot's powerful marketing, sales and service features.
Website design and build
Custom, professional website design and build services to fit your individual needs and goals, with deep HubSpot integration at the core.
Customer relationship management
Transform your marketing, sales, and servicing process with HubSpot CRM for easy management and organisation of customer data and interactions.
Inbound Marketing
Enable effective inbound marketing, attracting leads with valuable content and nurturing them into loyal customers with HubSpot tools.
Sales Enablement
Maximise sales productivity and effectiveness with HubSpot tools for easy pipeline management and lead tracking.
Not your ordinary marketing agency.
Partnering with Cullen Communications means working with a team of marketing and communications experts with decades of experience in crafting brand stories. As a certified HubSpot partner since 2015, we are confident it is the right tool to accelerate your business growth. With exclusive access to resources and training, we provide superior service to help you succeed. As part of a global community of agencies, we are up-to-date with best practices to ensure your success. To unlock the full potential of HubSpot and take your business to the next level, write to us for a no-obligation consultation.
Arrange a consultation with us
Let us know about your digital needs through the form below. Tell us a little about your goals and expectations and we'll arrange a discussion about tailoring a programme for you and your company.