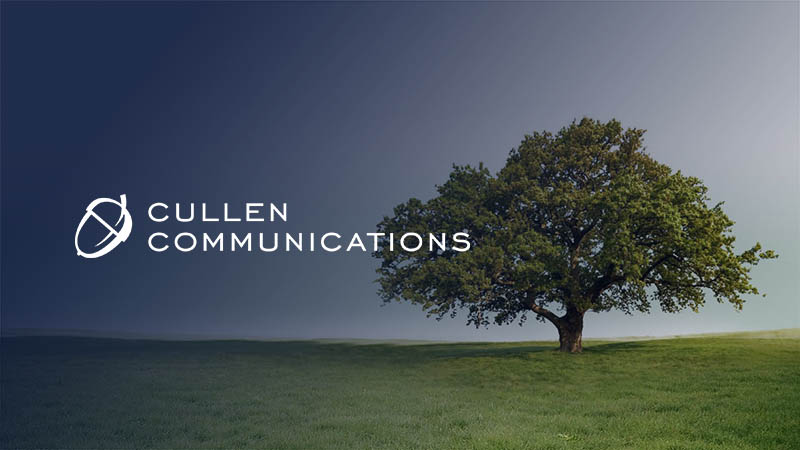 Cullen Communications is seeking to recruit a Client Manager to join its busy client team.
| | |
| --- | --- |
| Status | Closed |
| Position/Title | Client Manager |
| Contract | Full-time |
| How to apply | If you are interested in joining our agency, please send an updated CV and cover letter through the form below |
| Closing date | 30th June 2022 |
---
Requirements
To apply for the role of PR Client Manager, you should be an ambitious self-starter with 3-4 years of experience in the industry and a relevant PR qualification(s). Some of the other traits and characteristics we're looking for are listed below, but don't worry if you don't have all of these – if you're the right person, we'll get along just fine.
Experience across a variety of sectors (especially consumer, technology and corporate) and with a range of national/multinational clients.
A passion for storytelling and a focus on results, with a demonstrable track record of exceeding client / campaign expectations.
An in-depth knowledge of the Irish media landscape, across many sectors, and a keen interest and understanding of influencer relations.
Excellent written and verbal communication skills, backed up by strong interpersonal skills and the ability to develop good relationships with clients, colleagues, media and others.
The ability to get on and use your own initiative, seeking out angles and opportunities for clients, while also working as part of a tight-knit team.
Good time management and organizational skills, plus the ability to stay cool under pressure and meet deadlines which are inevitably tight.
A desire to keep learning, growing and developing your PR skills for the benefit of the agency as well as yourself.
Key responsibilities
Day-to-day management of client accounts, supporting our Client Directors
Development and execution of client strategies and campaigns, from original conception to budget and measurement
Media relations including strategic planning and pitching
Origination of press releases and other written content including presentations, speeches, business proposals and marketing collateral
Management of social media content and development of monthly calendars for clients
Development and management of influencer relations and influencer marketing programmes
New business development including brainstorming and presentations
Delivery of monthly client reporting and weekly WIP documents
Continuous development and growth of relevant media and influencer contacts
Contribution to annual budgeting and planning
Active participation in agency life and culture
This position is ideally suited to an ambitious self-starter, with the potential to advance your PR career and progress to a Client Director position.
We commit to being an inclusive agency that leads by example. This means doing the work to be inclusive and equitable, across all aspects of our business. Every person who applies to join Cullen Communications receives equal employment opportunities, and we value a welcoming environment where each member of our team feels included, respected and empowered, regardless of their race, ancestry, colour, religion, gender identity or expression, sexual orientation, civil status, national origin, disability or age.
Benefits and perks for working with Cullen Communications can be viewed further in the Careers page.
Next steps
If this sounds like you, we'd love to hear from you! Apply by submitting your CV along with a cover letter through the form below. Those shortlisted will be contacted for an online interview.
Update: Applications for this position are closed. Please refer to the general CV submission on our Careers page.
---