We've worked for many years with National Newspapers of Ireland (NNI), the trade body for Ireland's newspaper industry – agency founder Frank Cullen actually helped to spearhead the establishment of NNI in 1985 and we have maintained close ties ever since.
Over the years we've been proud to do some great work with NNI. We have stewarded some brilliant creative challenges and competitions to promote the press advertising medium. We have executed a remarkably successful Public Affairs programme around topics including press freedom and copyright. And more recently, we helped to devise the educational phenomenon that is Press Pass.
NNI has since officially rebranded as NewsBrands Ireland as the delivery of news content shifts ever more to the digital sphere. Plenty of people still swear by the printed newspaper, of course, but as NewsBrands Ireland chairman Vincent Crowley pointed out: "We are no longer newspaper publishers in the traditional sense but owners of news media brands".

As part of the rebrand, a new logo and new-look website now represent the face of NewsBrands Ireland, while other planned activity – including a revamp of the JNRS readership survey – suggest a bright new future for these news media brands.
All of this has prompted us to ponder the concept of rebranding. Some of the world's most successful brands – names like Google, Pepsi, Harley Davidson, Apple, even McDonald's – have transformed their corporate identity and gone from strength to strength. (The marketing history books are also littered with disastrous rebrands, by the way.) How did they do it? Why did they do it? Here are five of our top rebranding rules:
Do it for your customers, and only your customers
Every successful corporate rebrand has one thing in common: it helped their audience to engage better with the brand. This is rule number one. This is why you do it.
Whether your audience is changing, or your business is changing, a rebrand should send forth a simple message that resonates with your customers.
In the case of NewsBrands Ireland, that message is about the changing face of the newspaper / news media landscape. We are no longer just newspapers, it says, we are news brands. Good point.
Get your people on board before you press go
In any organisation, the best brand ambassadors are the people who turn up for work every day.
While a rebrand should always be undertaken for the benefit of your external audience, it's vital to get your internal stakeholders on board before going public. Engage them in the process. Solicit their views. Explain everything. Then, when they get asked why there's a funny new logo on their business card, they can start spreading the word.
If you're making a fresh start, make sure it's fresh
Speaking of logos… While there are myriad business/operational/etc reasons and processes around a rebrand, the creative process is the one that will generally have the most public impact. That's what people will see on the ads, in other words. Don't miss the opportunity to make your new brand a thing of beauty. The creative team should be given plenty of direction, plenty of trust, then left to get on with it.
We can be fairly sure that no committees were involved in the design of the new Apple logo back in 1997.

But keep in touch with your core values
Rebranding can be a huge breath of fresh air, a chance to reinvent your brand's image, but amidst the change it is vitally important to hold on to your core values. (Unless of course those core values are the reason you're rebranding in the first place!) Your loyal customers need to know that you're staying true to your mission even while you're connecting with them in new ways.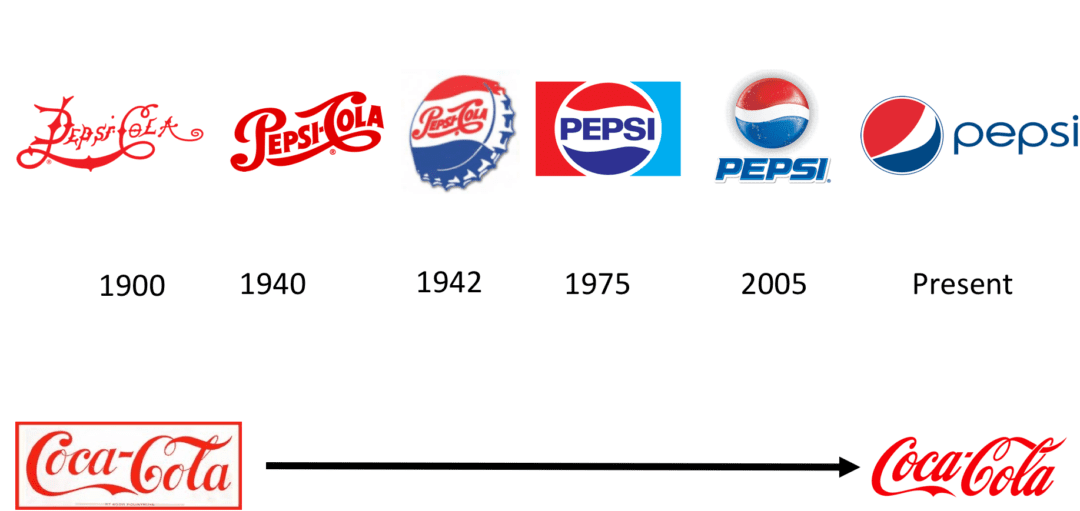 One of the key messages of the NewsBrands Ireland revamp is that original journalism – a pillar of the newspaper industry – will continue to form the bedrock of the business.
Don't dither over the rebranding details
There's always a reason to hold off, postpone the launch for just another few days or a week, or end of the month latest. The new logo didn't test well with the last focus group. Or the comments section on the site isn't working properly. Or the boss has some undefined "feeling" about the ad. Sometimes you just gotta do it. Allow time to do it properly, of course, but at a certain point you must take the leap.
Cullen Communications helped NewsBrands and numerous other local and multinationals through their rebranding communications and strategies. If you are considering the rebranding process, reach out to us and we can help you achieve that perfect makeover.