An ability to think strategically. A good understanding of the media. An appetite for continuous learning. Some skills you can learn, others you're born with.
Not just how to make it but what to expect once you're there: the juggling, the network building, the constant monitoring of news and trends, and the many other building blocks of a fledgling career in communications.
Public Relations is changing all the time as new technologies and new trends create different options and alternative directions for agencies and clients. As the industry continues to evolve, emerging skillsets will certainly be required to be 'successful'. Advanced data analysis, Social listening. Predictive monitoring. What's next?
One skill, however, that is as relevant today as it was back when press releases were still being photocopied and snail-mailed to news desks, is the ability to write. Good writing is at the heart of almost everything that happens in a PR agency, so if your aim is to get a job at a PR agency, your writing skills can help to open that door.
This may seem a little strange to the digital generation, many of whom have likely grown up thinking that texting, instant messaging and the like constitute 'writing'. They don't; those are more akin to speaking. Writing is still writing, and PR needs good copywriters as much as it ever did. Press releases. Speeches. Video scripts. Pitches. Reports. Strategy documents. Blogs. Social media posts. Bread and butter stuff, all of which has to be written and all of which has to be not just good, but properly engaging.
Of course, not everyone working in PR has the word 'copywriter' in their job title. But in this business we are all copywriters to some degree, from the lengthy email to a supplier explaining what you need for your next event to the 280-character tweet sent from the event itself. Everything we write is a representation of our copywriting ability.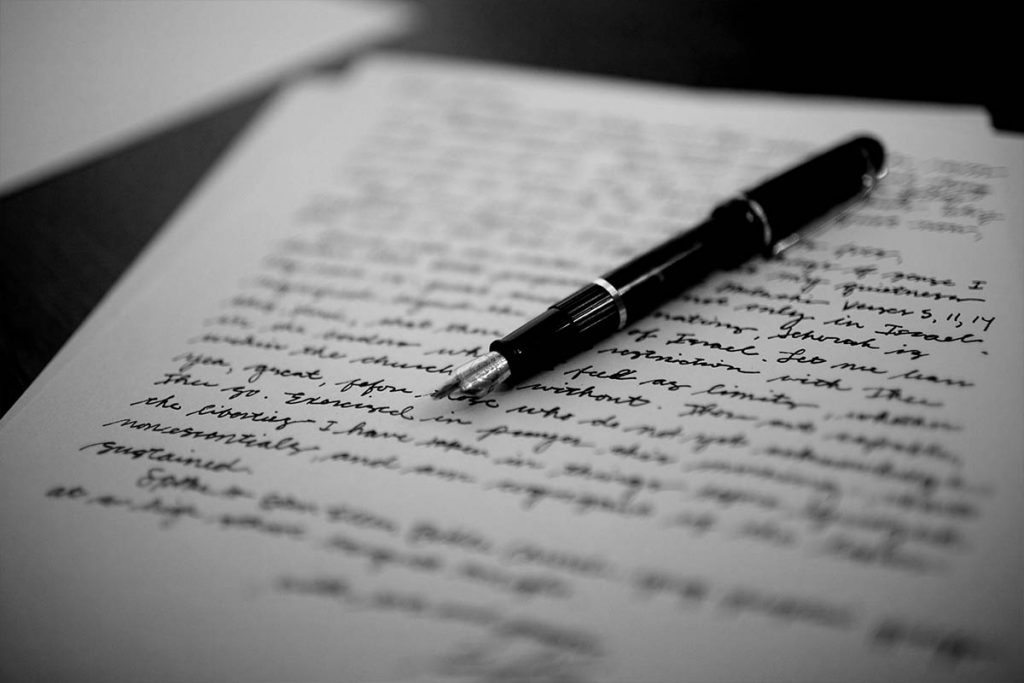 PR is now one of the most sought-after career paths for young graduates in Ireland and elsewhere. It's one of the happening industries, and a lot of people are trying to get their foot in the door. If you're one of those people, if you've applied for a course in PR or are applying for a job in PR, make sure the words you choose carry the maximum impact:
Cover letter
Your letter of application is your opportunity to make a great first impression. Clearly you want to come across as a serious, professional person but – while staying the right side of zany – you should also try and inject as much personality in your cover letter as possible. Does your current letter reflect who you are? It should.
Your resumé
Writing a resumé is not the most exciting task in the world, so when it's 'done' people generally leave it alone, only adding the occasional new detail when relevant. As a result, most CVs could be better. Take yours out and give it a brutally honest review, not only the basics of spelling and grammar but the wording too – just like your cover letter, your resumé should reflect your personality as well as your achievements and qualifications.
Practice!
Like almost everything else in life, the more you work at your writing, the better you'll get. Use this summer to build up a portfolio that showcases (and improves) your copywriting ability – practice writing a press release, a speech, a sponsored article, a review of an event, an imaginary pitch.
PR is not all about writing, but it does involve a lot of writing. If you're trying to break into the PR industry, the ability to write well is another huge string to your bow. Work hard on your writing and remember, the more you value your words, the more others will do likewise.