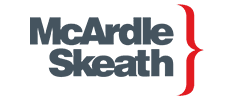 Opening of McArdle Skeath €20 million Dublin supply chain facility
Developing a tailored communications strategy for the opening of the McArdle Skeath new facility in Hollystown Dublin, which included a 100 new jobs announcement.
As a significant investment and milestone for the McArdle Skeath brand, messaging was key to ensuring a successful campaign, as one of Ireland's leading supply chain management providers.
The investment of €20 million provided a new 12,500 sq.m. temperature-controlled storage facility in Hollystown advancing Ireland's export and import markets global position and was uniquely placed to service Ireland's thriving nutritional and bio-tech sectors.
An Taoiseach Leo Varadkar and Minister for Enterprise Trade and Employment, Heather Humphries attended as official guests to open the new premises
We managed all media relations aspects of the campaign from advance notice to exclusive interviews and media invites. In addition our team gave ongoing consultancy throughout the project across delegate liaison, media training and event management.
Media Relations
Engaging with target media – business, regional and logistics – to cover news story, issue of press release. Managing media invites and interviews on morning of event and post event follow ups to ensure coverage
Content Creation
Developing a series of social media posts for pre, during and post opening for the client team to share across their social platforms. Content also included managing photography at official opening event
Media Training
Working with senior management team spokespersons to prepare for opening day media interviews in addition to presentation rehearsals for the official opening ceremony.
​Media coverage exceeded 12.2 million OTS, delivering 295 brand mentions across national and local media coverage online, broadcast and print
Coverage secured across national, regional and trade outlets such as Newstalk 106-108fm; RTE News; Irish Independent; Irish Times; TV3 (now Virgin Media One); Fleet Transport.
In less than 12 months of opening, capacity at the new facility grew from 0% to circa. 70%.