With Earth Overshoot Day providing another reminder of the accelerating climate emergency, every business large and small must embrace sustainability and help avert the crisis, writes Owen Cullen
Another unwanted milestone ticked off. On Monday 18 July, Ireland recorded its hottest day in 135 years with a temperature of 33.1 degrees taken in the Phoenix Park, Dublin, where reporting first began in 1881.
As we mark this year's Earth Overshoot Day (28 July 2022), the record-breaking heatwave that has scorched Europe, the Americas, China, Australia, the Indian sub-continent and elsewhere during the sweltering summer of 2022 is a grim reminder that our planet is in dire trouble.
What is Earth Overshoot Day?
Earth Overshoot Day marks the date in the calendar when humanity has used up all the biological resources that planet Earth can regenerate during that entire year. Once we have passed that date, we are in 'ecological deficit', liquidating stocks of natural resources and accumulating waste (mainly CO2). You can find out how Earth Overshoot Day is calculated here.
Here's the really worrying part. 50 years ago, Earth Overshoot Day took place on 14 December. 40 years ago, it occurred on 19 November. 30 years ago, it was in October. 20 years ago, September. And 10 years ago, it was in August. And now here we are, already in the red and it's still only July. The crisis is accelerating.
As a sidenote, it's worth pointing out that the most recent year in which humanity managed to reverse the trend and push Earth Overshoot Day back was in 2020, when pandemic-enforced lockdowns slowed down our consumption of resources. Remember that? Quiet city streets and birdsong? That was perhaps the only upside to that grim episode – but it seems we have fallen straight back into bad old habits.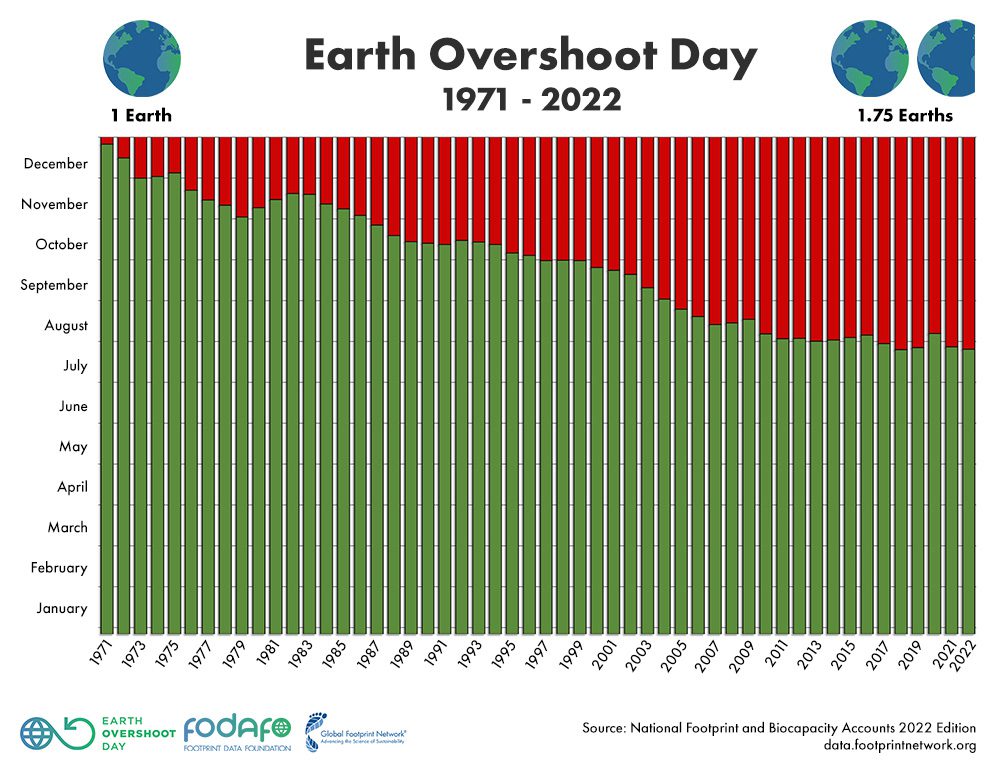 There is so much that must be done, on so many levels, to get this runaway juggernaut under control. From international cooperation on climate targets to individual efforts, including the #MoveTheDate movement that seeks to push back Earth Overshoot Day, we all have a role to play in preserving the planet.
What businesses can do to #PushTheDate
At a business level, one of the ways that organisations can play their part is by prioritising sustainability in everything they do. Sustainability, or ESG (environment, society and governance), is a way of doing business that creates long-term value by consistently doing the 'right' thing socially, ecologically and economically.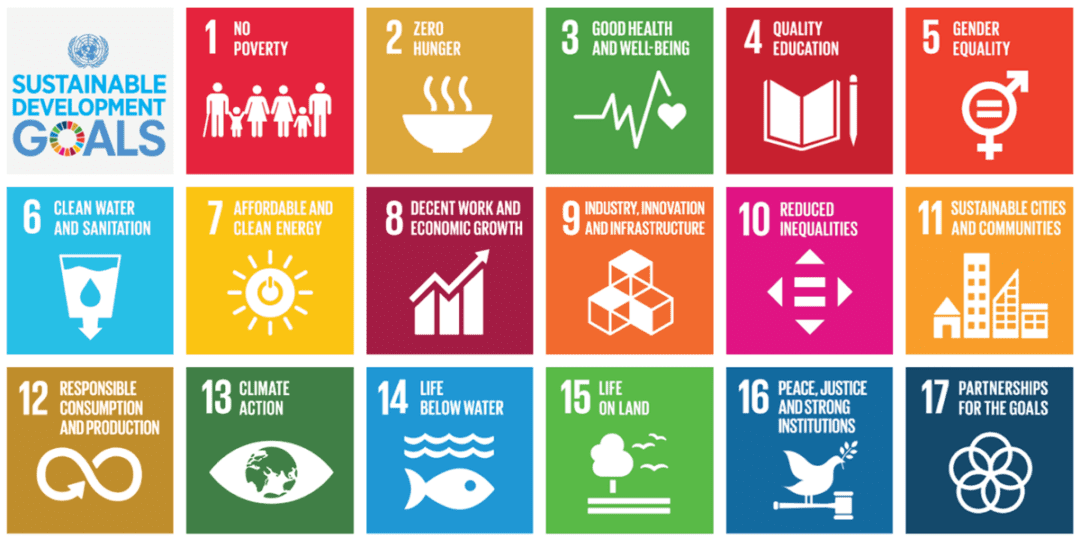 There are all sorts of ways in which companies can be more sustainable – and plenty of reasons why companies should embrace sustainability. Not only are sustainable companies at the forefront of the fight against climate change, they are also more likely to attract customers, talent and investment. Here's just a flavour of what sustainability can bring to your organisation:
There's another compelling reason for businesses to forge a sustainable path. New EU rules around corporate sustainability reporting will compel thousands of companies around Europe to report on how they approach social and environmental issues, bringing an unprecedented level of transparency to an area that has not always been clear.
We're waiting for our B Corp certification


Here at Cullen Communications, sustainability has always been one of our core values. In addition to sustaining a thriving PR agency over 35+ years, we are also a proud farming family from the 'Garden of Ireland' – Co. Wicklow – with close ties to the land.
For companies like ourselves, achieving B Corp certification is a way of going above and beyond on sustainability. B Corp certified companies are rigorously assessed across five key areas – Governance, Environment, Workers, Community and Customers – to ensure they operate to the highest environmental and social standards. It is the gold standard of sustainability and we're proud to say that we've completed the B Impact Assessment and await audit for certification.
For our clients, both existing and potential, working with a B Corp certified PR agency is an opportunity to become, like us, a force for good. We are part of a community of change-makers with shared values, collaborating to drive positive change and delivering campaigns that have measurable impact for both people and planet.
If you'd like to find out more about how we can create positive impact for your brand, contact us today for a free PR consultation – we'd love to talk to you.
---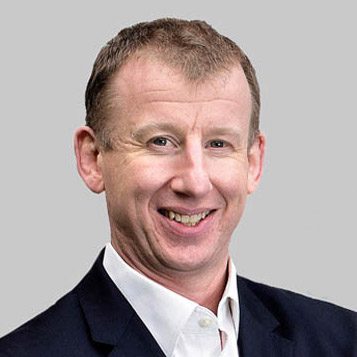 About the author
Owen Cullen is Managing Director of Cullen Communications, providing strategic consultancy to brands looking to embrace sustainability transition and enhance ESG performance. Owen holds a Diploma in Sustainability Leadership from the University of Cambridge.
---