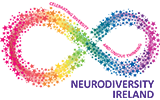 Mobile-first experience for Neurodiversity Ireland new website
Developing the NeurodiversityIreland.com website to create a mobile-first experience with accessibility options that would promote readability for all.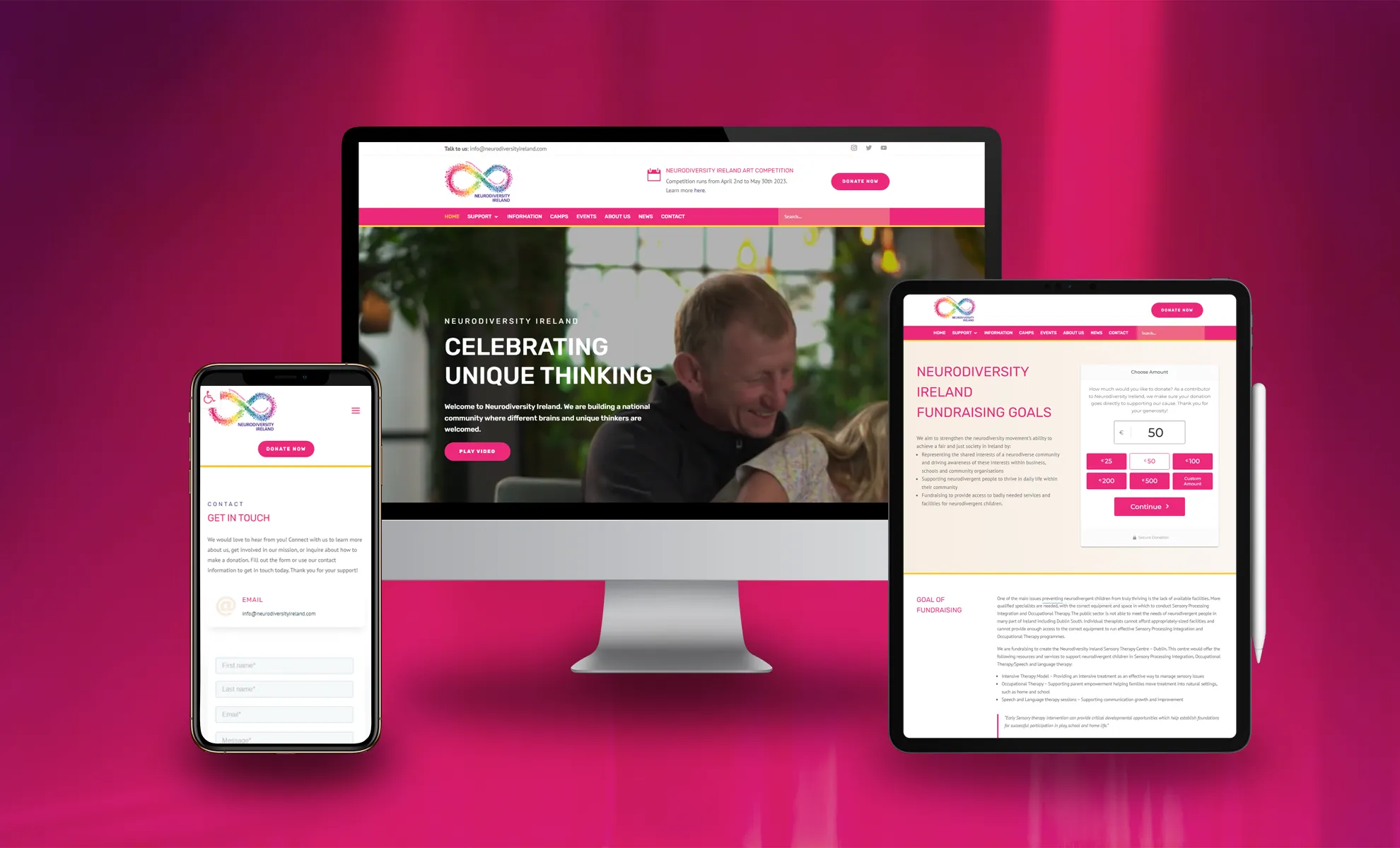 Neurodiversity Ireland (NI) supports Irish communities that wish to become neurodiverse-friendly environments, welcoming and celebrating "different brains and unique thinkers". We have been supporters of NI since day one, supporting their inaugural launch and other PR activities.
A year on from its launch, Neurodiversity Ireland has grown to full national charity status, and the organisation needed a new website to reflect this growth. Cullen Communications outlined a new direction for the website to be independently hosted away from WIX, with a tailored e-commerce-enabled website.
The freshly revamped design of the website was inspired by the colourful logo, with individual pages rewritten into bite-sized information snippets. As the website is designed to promote neurodiversity acceptance, we built in the accessibility tool that changes the website layout and formatting.
Other stand-out features of the site include: Instagram feed integration; donation function connected with e-commerce; contact forms synchronised with HubSpot CRM; email newsletter sign-up; full back-end control of email, invoicing, inventory management, and others.
Digital Solutions
Website development (WordPress) and SEO; E-commerce with donation functionality (WooCommerce, Stripe); HubSpot CMS set up and integration
Content Creation
Development of the new design and colour palette; Rewriting existing text and expanding on content necessary for the website.
Fully platform-optimised, mobile-first website experience
Live Instagram feed integration
Accepting variable-amount charity donations via credit cards
HubSpot CMS integration with online sales, donations, contact forms and newsletter subscription
End-to-end integration and analytics with other digital marketing campaigns